Working at Odyssey
Our employees feel a sense of willingness to work together to solve, create and deliver quality, innovative solutions changing the hospitality industry. We create opportunities for our employees to play to their strengths, be challenged within their roles and develop skills in areas of interest to them. We listen and support our people by understanding what's important to them and providing an environment that fits in with their lifestyle – we like to feel like a family. We celebrate our successes – big and small and appreciate the part we all play in our achievements.
Odyssey Gaming
"Odyssey has experienced significant growth over the last few years and as we continue to expand, we are always looking for motivated, innovative, passionate and customer focused individuals."
Our employees are not only experts in their fields, they are passionate, hardworking and focused on building long term customer relationships and delivering outstanding customer service.
We appreciate that life can bring challenges and we support our employees with flexibility and empathy. We are committed to ensuring that we recognise when someone needs an extra hand to help them back up.
Just like every family, we also have our own traditions. We celebrate big and small events, we eat together regularly during staff lunches, we congratulate each other, and have a cracker of a Christmas party where we recognise the outstanding achievements from the past year. Our culture is very important to us, and we are deeply committed to maintaining the 'family' feel we have created.
Hear from some of our staff on what it's like to work at Odyssey..
Discounted rates at Federal Group Hotels and properties
Discounts for a wide range of external products and services (Health Care, Workwear, Electronics and more)
EAP for you and your family
Reward and Recognition Program through our annual awards
Free vaccination program
Regular social events such as birthday morning teas, lunches etc.
Parental Leave bonus payment
Annual heath and wellbeing financial assistance
Careers that work in with you when life changes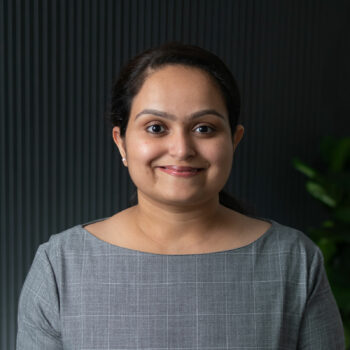 "I started my professional journey with Odyssey Gaming as a navitas intern in 2021. I remember my interview as it was the first interview I had ever had. From the moment I arrived I was made to feel comfortable, the Odyssey office felt more like home and family.
Gaining a 3 month internship at Odyssey was a dream come true. I learned a lot during this time both about the gaming industry and my field of information technology.
Following the completion of my internship with Odyssey, I was successful in gaining employment as a junior business analyst, that was one of the biggest days of my life, finally entering into the IT industry for a company I loved working at during my internship. This role has enabled me to gain lots of new technical skills and a broad range of product knowledge working across several projects; I am really proud of what I have achieved.
My journey with Odyssey so far has been fabulous. I have experienced an amazing workplace environment, the people are very friendly and all the teams are very hardworking with very approachable managers.
I would like to thank Odyssey for providing me with this incredible opportunity."
Jill Patel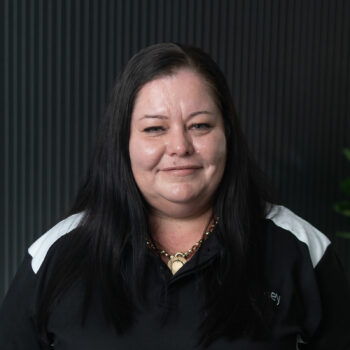 "I started as the 5th employee of Odyssey as a receptionist. Over the next 20 or so years, I have worked in various roles across customer support, warehousing and logistics and client services, looking after the processing of all site job requests.
In 2020, we grew the client services team to cater for the increased demand for work in this area. As client services coordinator, I am responsible for training and developing team members and helping form this newly created team. Being able to share my knowledge and help the team achieve as much as they have (including 'Team Awesome Award' in 2021) has been something I'm most proud of.
The opportunity to work across different parts of the business has helped me understand and work with other areas of the company more efficiently and has led me to where I am today.
Odyssey staff are renowned for getting in and getting it done, working well as a team and achieving (sometimes) the impossible. I love the fact that there are still people working with Odyssey that have been here 20+ years. There is a reason why it is like a family."
Kristy Scott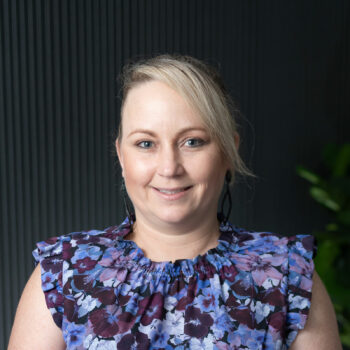 "I completed an IT course early in my career and was placed in a Software Support Analyst role at a software development company in the Gaming industry. Since then, my journey has enabled me to build my capability while progressing through different roles within Odyssey such as Technical Writer & Senior Software Support Analyst, Customer Support Supervisor, QA & Support Escalations Supervisor, and Systems Product Manager, prior to advancing into my current role as Group Product Manager in 2014. My role at Odyssey allows me to bring my passion for product management to life as well as my passion for coaching and developing team members whilst contributing to the wider business strategy. Our General Manager at Odyssey was the one who originally pushed for me to become the product manager for Queensland. It has probably been his direction, encouragement, and expectations over the years which has led me to where I am today."
Carmen McCluskey